Birmingham City defender Marc Roberts with the St Andrews faithful to 'stick with us' after a backlashes from fans following the 2-0 defeat to Barnsley on Saturday which sent the Blues into the bottom three of the Championship.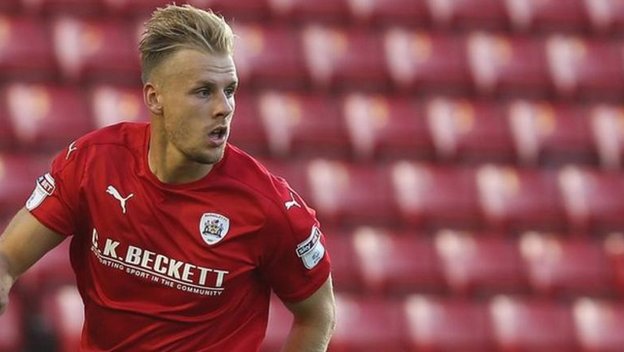 Roberts admitted the fans had every right to be frustrated and said the players take a collective blame for the club's poor form so far this season.

For the 27-year-old it was a horrible day all round as he was returning to his old club in Yorkshire and had hoped he would get one over them.
However, despite the appalling run of results, Roberts insists there have been improvements behind the scenes and he is encouraged for the future.
He again accepted the Birmingham fans had not got value for money traveling up and down the country and he was adamant that the team would put a stop to what has been happening and turn things around.
"They follow us through thick and thin, they spend their hard-earned money and they are allowed to have their views," he said in an interview with the Birmingham Mail.
"We understand as players at the club why they are frustrated and they have the right to be.
"They have paid their hard-earned money to watch and be entertained by us and they are not being at the minute."
The centre-back also spoke about improvements in the players fitness and put that down to the new regime.
Manager Steve Cotterill is a veteran of the lower league and took over from Harry Redknapp in September. The club have been in free fall for too long and are in desperate need of things turning around before it is too late.
The cold, hard truth is Birmingham City could be in League Two next season. Being one of the two big clubs in the so-called 'Second City' men's this is a side with huge potential. Time is running out though.