Birmingham City went undefeated for 7 league matches which started on August 27 when they overcame Norwich City with a scoreboard of 3-0 and this string continued going until October 14 when Nottingham Forest defeated Birmingham and this victory was particularly important for Nottingham as they were edging closer and closer to the bottom relegation zone.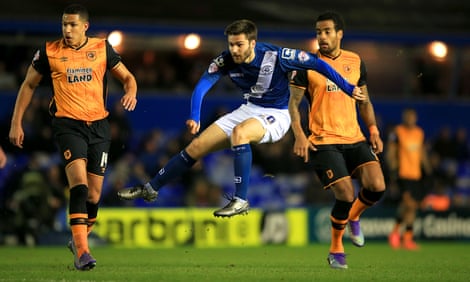 While Birmingham City were going through a positive streak of either draws or victories for 7 successive matches, it was a completely different story for Nottingham Forest as they were either losing or drawing in that same period of time.
Even the head coach of Birminham City, Gary Rowett admitted that Nottingham City deserved the victory and they truly needed it after having struggled so much in recent times as Rowett said:

"I thought Forest deserved it. I have to say I thought they were better than us tonight. I thought they showed more energy and desire. Maybe a team that hasn't won for six is determined to put it right and maybe we looked like a team that had only lost one in 11 and felt as though we could turn up and not work as hard to get another result. The first thing and it's the most important thing, we weren't anywhere near the standards we have set this season''
Birmingham International Holdings (BIH) is the parent company of Birmingham City FC and they have been going through some changes with new members being brought in, 8 new members to be exact while 6 directors of BIH have left.
Zhao Wenqing is the new chairman of Birmingham International Holdings and all of these changes at the top spots of the parent company will be creating a new hierarchy for the club. This takeover has been taking place for the past few years as a part of the shares of the English club and of BIH as well were bought by the new owners but it isn't until recently that the takeover process is expected to be officially completed.